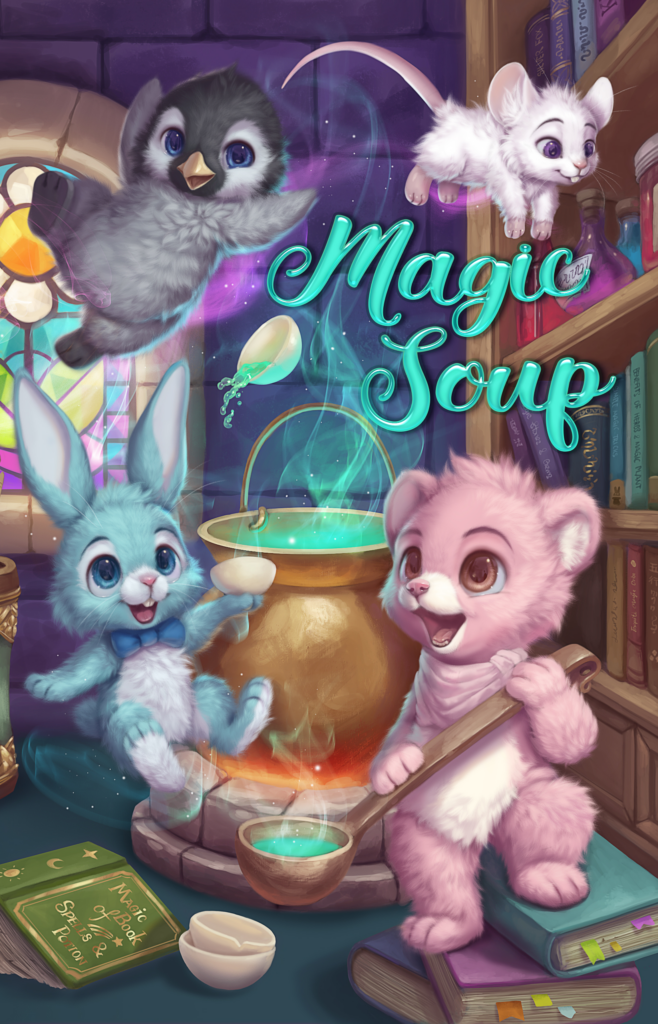 Funny, exciting and magical! Ideal for kids aged 5 upwards as a first novel to read alone, or read to them one chapter a night as a bedtime story.
This beautiful tale of five animal friends experiencing magic is full of laughter, curiosity and fun. The lovable characters will have children aged five to twelve years turning page after page.
Suitable as a bedtime story for younger readers through to early independent readers with each chapter the perfect size for one night.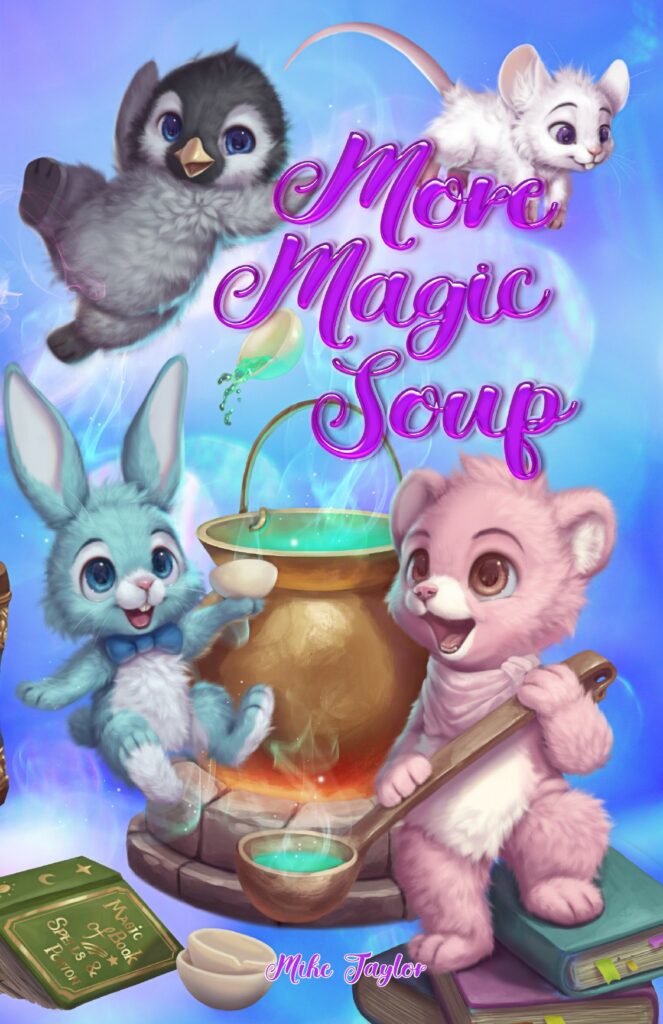 This is the second book in a series, but also works as a stand alone book.
The animals love the magic soup that lets them fly around the room, but Falsepimpernel (mischievous magic) creates havoc, so the animals must call back the wizard to try to get rid of the trouble maker.
The mischievous magic loves to play tricks, so the animals scramble to deal with flying cereal, naughty carrots who don't want to go in the soup, expanding chocolate mousse and much more!
In this second book, readers are also introduced to the magical village of Gladur, where we meet Uncle Fescue Foxtail who owns the only café in the village, and Aunt Sneezeweed Purplehead who is a squirrel who owns the general store. They are both magical places.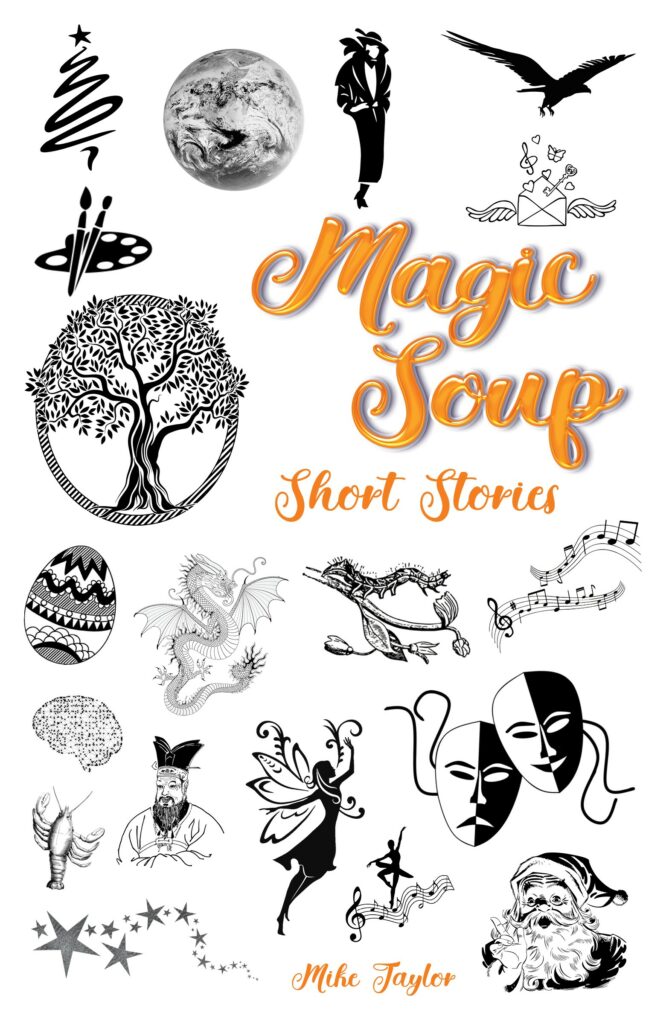 30 exciting, magical and inspiring short stories for children aged 7 and over, including grown-ups.
Imagine being the tooth fairy for a night, because the real one has to attend a first aid course! Or facing the Dragon King in China. What if you discovered a portal under an old tree, or met your future self?
There are new myths and legends, science fiction stories, gentle fantasy worlds, some more Magic Soup stories, the chance to be Cleopatra, meet Confucius, aliens and even save a whale!